Programs
2021 Calendar of Events
Our Program committee, Barbara Wyman and Ellen Dunn, have lined up zoom programs for the first four months of this year.
Here is the schedule:
Jan. 28th, Cassandra Lloyd, dietician for Hannaford, will demonstrate "Cooking with Herbs"
Feb.25th, David Chinery, Ren. Co. Cooperative Extension, will speak about garden pests, "What's Bugging You?"
March 25th, Becky Raymond will lead us in a chair yoga exercise, "Getting Energized for Spring gardening"
April 22nd, Gabby SaintAngelo, Director of the Pine Hollow Arboretum, will be our featured speaker.
April 24th - Town Wide Spring Clean-up at public green spaces - Members gather on site to rake, plant, mulch, etc. the public green spaces which we proudly garden as community service. This year neighbors of each garden are encouraged to join us.
May 15th -Annual SLGC Plant Sale! our most popular event and major source of funds for our high school scholarships!
June 17th. - Innisfree Garden trip in Millbrook, NY
August 5th. - Annual potluck Picnic at Obie Savage's home - fun and food outdoors including Meeting our 2021 SLGC high school scholarship winner Jake Jacobson and his family. (Rain date August 6th.)
August 26th. @ 7:00pm - Garden Round Table at the demo gardens at Parker School - discussion on successes and challenges of the gardening season
September 23rd. - Sand Lake Town Hall, Avery Stemple, Collar City Mushrooms, will present a program on mushroom horticulture and unusal varieties.
October 28th. - Joe Johnson will present a program on "Coleus plants - How to ingergrate them in your shade and sun gardens"
November - Happy Thanksgiving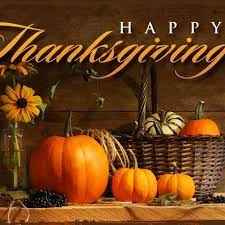 (no program)
December - Annual Festive Holiday Dinner Party! All Welcome! December 9th at 5 pm at the Arlington House.